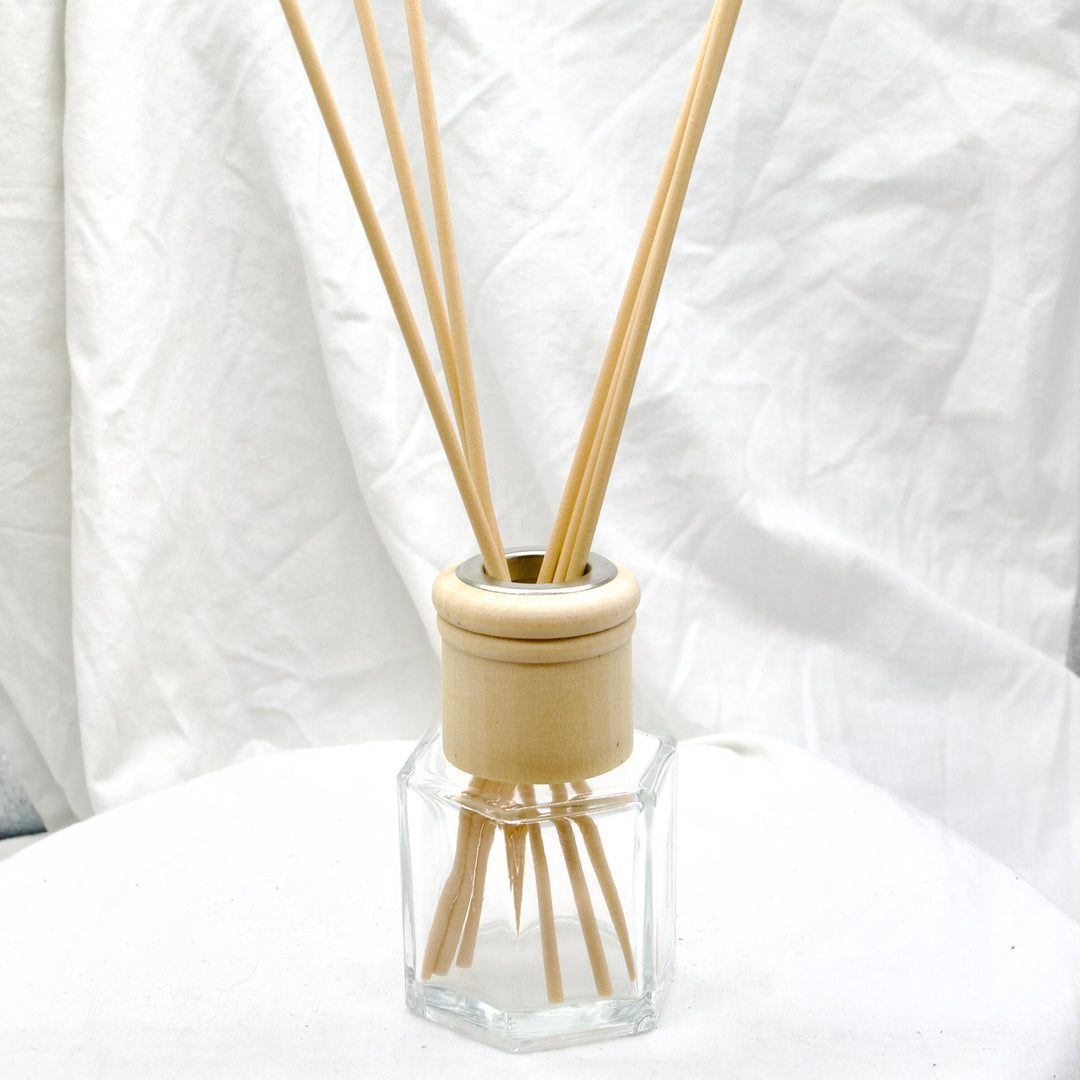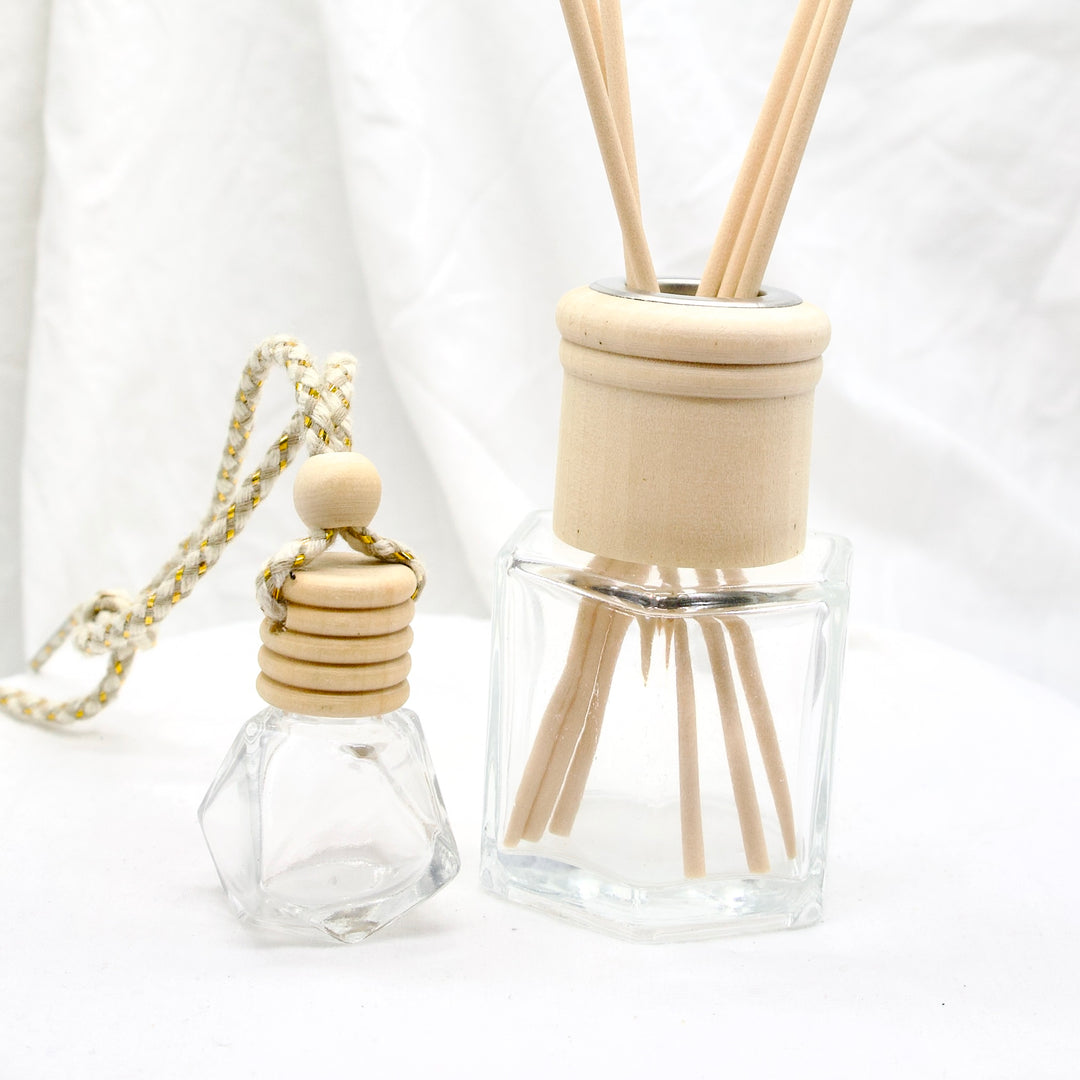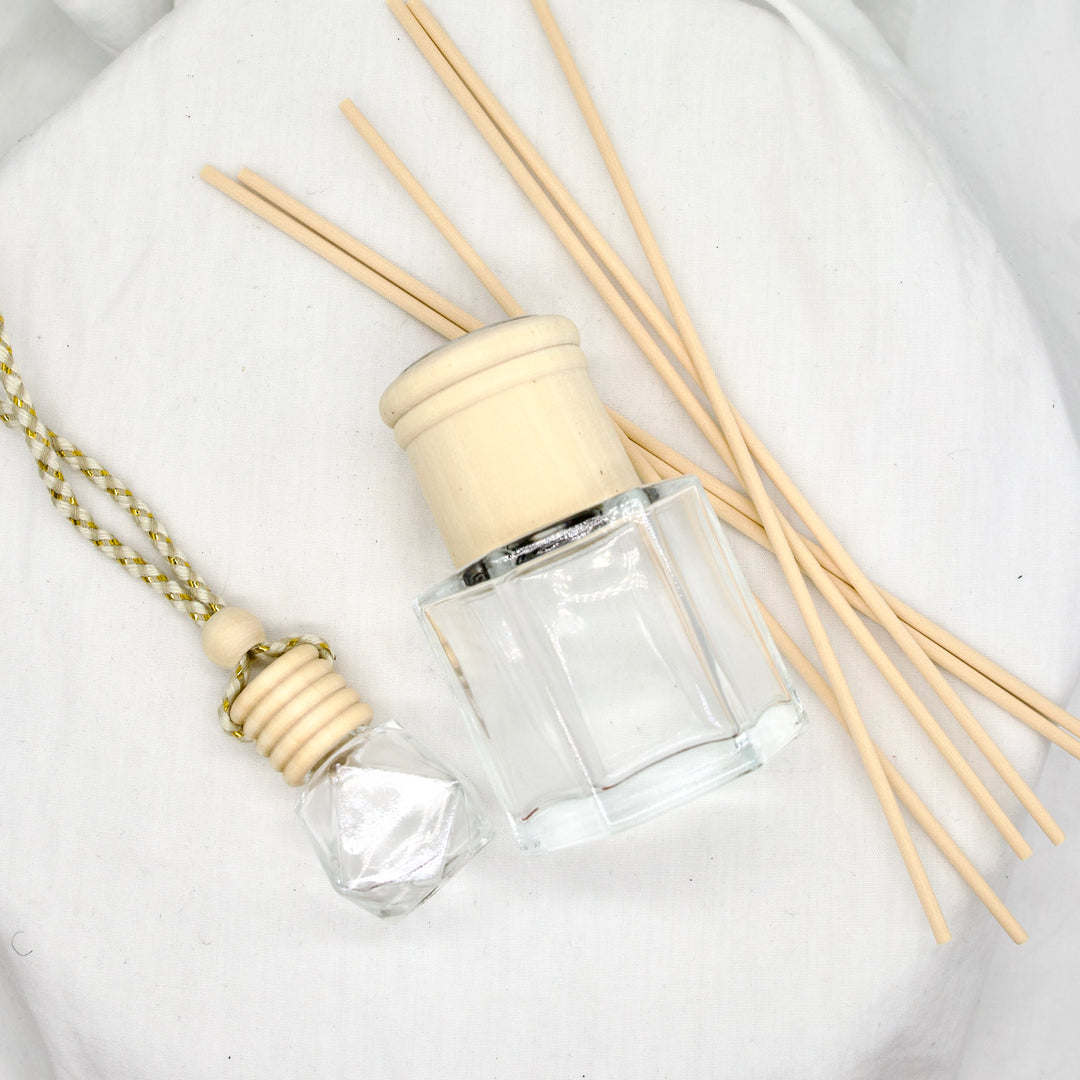 Reed Diffuser
---
In stock, ready to ship

Inventory on the way
Introducing our elegant Empty Reed Diffusers, the perfect canvas for your olfactory creativity. Each exquisite diffuser bottle, holding 1.7 oz of fragrance potential, comes paired with six delicate reeds, transforming any space into a sanctuary of delightful aromas. Crafted with care and precision, these diffusers are designed to disperse your favorite Scarlett Sky fragrances, allowing for a continuous and subtle burst of scent, enriching your surroundings with a touch of sophistication.
The magic lies in the simplicity of use. Embrace the art of scent customization by filling your empty diffuser with the Scarlett Sky fragrance of your choice. With a light and subtle dispersement, your chosen aroma will infuse the air with its captivating essence, creating an ambiance that resonates with your unique style.
To enjoy the enduring allure of your selected fragrance, just soak the reeds in the aromatic liquid and let them absorb the essence. As the fragrance dances through the air, the reeds act as natural conduits, diffusing the scent effortlessly. For a continuous burst of aroma, flip the reeds whenever you desire a rejuvenating burst of fragrance, ensuring that your space is enveloped in a consistent and enchanting atmosphere.
Avoid burning your candle more than 4 hours at a time. WATCH YOUR WOODEN WICK!!! Wooden wicks will let you know when they need to be put out and trimmed. WATCH FOR: Large flames, dancing flames, and soot.
Place candle on a stable, heat resistant surface away from flammable objects before lighting. 
Please keep away from children and pets. 
Trim the wick to 1/4 inch tall before you relight your candle. It keeps the wax clean, free of soot so it can burn as nicely as possible. If your candle flame seems too high, put out the candle and trim your wick to 1/4 of an inch. 
MOST importantly, NEVER ever leave your candle left unattended while burning. Put out candle flame when leaving the room or going to sleep. Never leave a candle unattended or unwatched. 
Scarlett Sky Brands is not associated with any damages or harm done due to misuse, mistreatment, or mishandling of products. 
About your Coconuts: 

Each coconut is shaped differently, since they are natural products there is no "one size fits all" when wicking and creating coconuts. Each wick is tested for coconuts that meet a certain size range, and wicks are ALWAYS wicked down for your safety. 
Coconut wax fill is between 10 oz to 12 oz 
IF there is a little bit of wax hang up on the sides THAT IS OK. The lower the wick burns in your vessel the more likely the wax hang up will melt. If it doesn't just remember each coconut is shaped differently. 

When you are finished with your coconut candles they can be washed out and reused as coconut cups. 

NEVER EVER burn a candle with a toothpick umbrella sitting on top. Umbrellas are for decoration only and MUST be removed before lighting your wick. 
Room Spray instructions and care: 
Shake well before use. 
AVOID contact with eyes, face, and skin. 
AVOID direct contact with textiles and delicate surfaces.
do NOT eat or drink. We know it smells good enough to drink, but trust us, it doesn't taste like it smells.
Highly flammable, do not spray near an open flame. 
Scarlett Sky Brands is not associated with any damages or harm done due to misuse, mistreatment, or mishandling of products.